Attractive employer
HUBER+SUHNER continuously strives to be a great place to work, where people feel inspired and safe and can develop to unlock their potential. Our goal is to attract new employees and retain our talents. This includes an enticing employer value proposition (EVP). The company offers a strong purpose, regular training and learning opportunities, and a truly diverse, inclusive, international, agile and safe work environment. Strengthening the EVP is part of a global employer branding programme that was rolled out across all sites early 2022. The results are the following four brand personas representing the company's key employee audiences according to various criteria such as gender, age, education, cultural background, aspirations, and needs.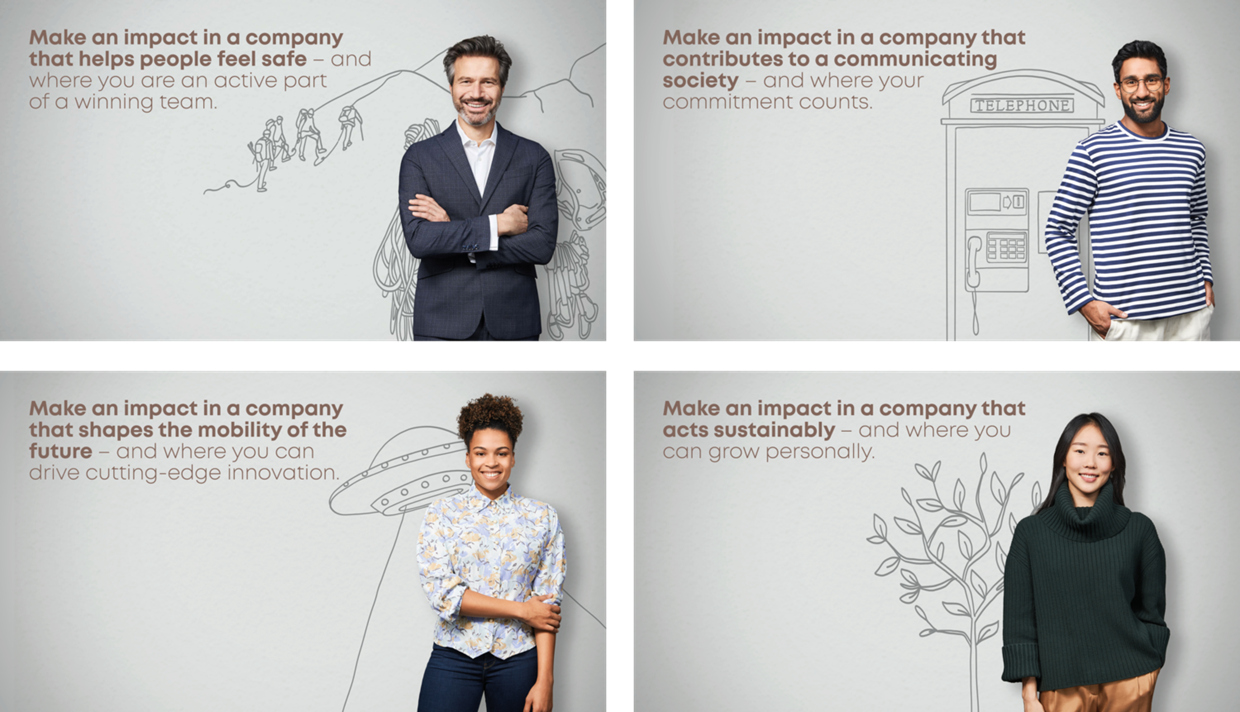 Through the EVP, we also defined five differentiating factors, namely innovation, growth, collaboration, a global network with diversified teams, and entrepreneurial spirit. In the scope of employer branding, we are constantly optimising the candidate and the employee journey across all touchpoints. Besides creating content like testimonial videos which help potential candidates understand what we do at HUBER+SUHNER, we created onboarding material with the HUBER+SUHNER corporate values and leadership principles, enhanced transparency on employee benefits, and launched a CEO welcome video to show appreciation to every new colleague.
Investing in and expanding our work environment
For many years, HUBER+SUHNER has offered employees with jobs in an office environment the opportunity to work remotely. This has enabled the company to efficiently implement officially mandated teleworking obligations at the different sites over the past couple of years. HUBER+SUHNER aims for a balanced mix between working from home and physical presence in the office, thus combining the advantages of in-office and remote work for the benefit of the company and its employees. HUBER+SUHNER continues to invest in a work environment that inspires people, accommodates flexible and safe work requirements and improves productivity and collaboration with internal and external stakeholders.
In Costa Rica, HUBER+SUHNER celebrated the opening of their new and expanded location in November 2022, with a ribbon-cutting ceremony. The new site provides a substantial increase of 2.5 times the previous capacity to support current business levels and strategic initiatives. In Pfäffikon, Switzerland, at our Witzberg site, HUBER+SUHNER celebrated the completion of a brand-new building that is located next to the existing production premises. The total volume of the building amounts to 58 000 cubic meters which equals 68 individual family homes. The surface measures 9600 square meters and will host 50 different production lines. The transition of all production lines will be completed in May 2023.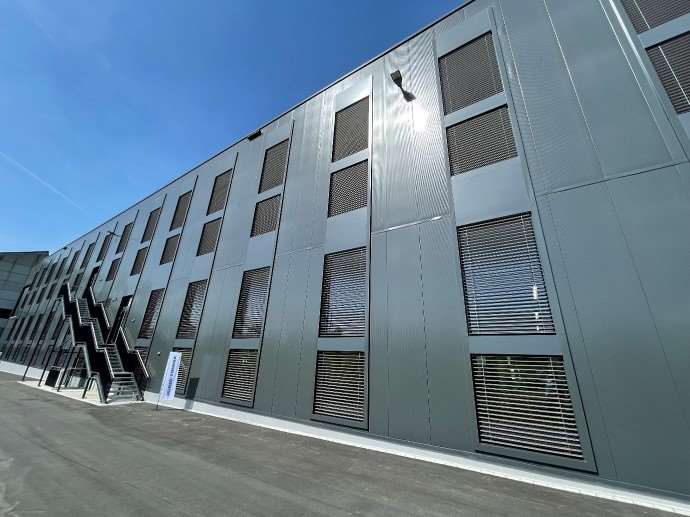 Celebrating successes together
At HUBER+SUHNER, we think it is important for our team spirit that we celebrate success. In Tczew, Poland, HUBER+SUHNER celebrated its 20th anniversary of the company's activities. More than 500 employees enjoyed an exclusive gala dinner as a sign of appreciation. In the same month, HUBER+SUHNER BKtel had its 25th anniversary in Germany. The HUBER+SUHNER BKtel site celebrated its birthday with a party for all employees and their families.
After two years of Covid-19 measures and in response to the desire of many employees to spend time together, HUBER+SUHNER India planned a family day event for 250 employees and their relatives to show appreciation and to reconnect as a team. The entire day was packed with enjoyable activities, dancing, music and captivating performances by our employees.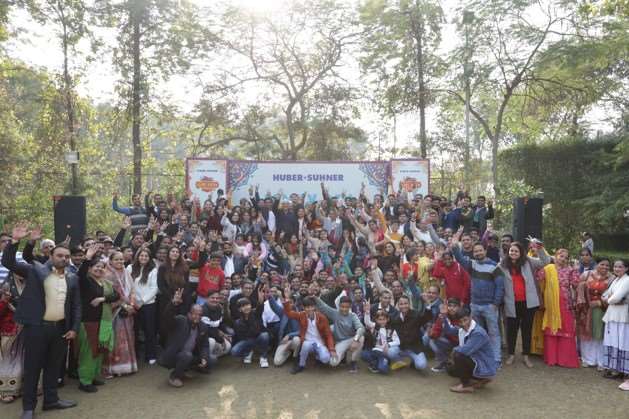 Programmes to attract and retain employees
The Human Resources department in Switzerland proposes programmes which can be adopted and adapted as needed by the various sites around the globe in response to country-specific demand. The apprenticeship and trainee programmes are important offerings that attract the next generation of employees. At HUBER+SUHNER Switzerland, we offer 11 different types of apprenticeships to help young people learn essential skills for their chosen vocations through practical and classroom learning. In 2022, we welcomed 20 new apprentices who work across our Swiss sites; 83 apprentices were trained in Switzerland in 2022 in total (87 in 2021). Other sites, including HUBER+SUHNER in the United Kingdom, Germany, India and Malaysia, have initiated apprenticeships or internships for young people and graduates.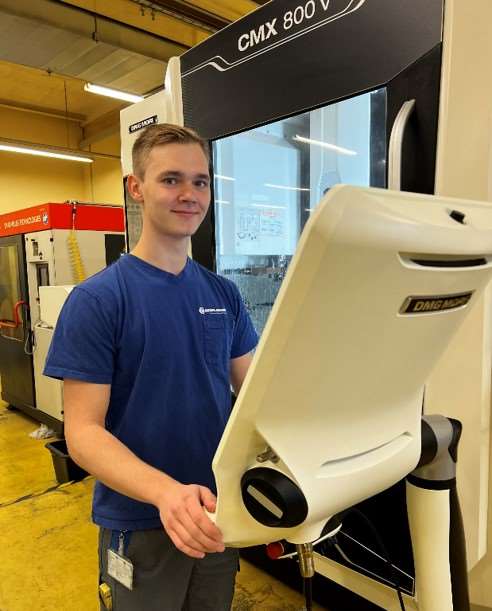 To engage the youngest generation about career opportunities with the company, each year HUBER+SUHNER in Switzerland participates in the National Future Day, opening office and production site doors for girls and boys who want to get their first taste of working life. A total of 50 children took the opportunity to look behind the scenes in 2022. Girls and boys aged between 10 and 15 were given practical insights into professions and fields of work. The programme included a half-day at a parent's or accompanying person's workplace as well as a half-day in the apprenticeship workshop, where the children were allowed to get hands-on and build something on their own. For us, National Future Day provides a good platform for raising awareness and sparking interest as a possible future employer. HUBER+SUHNER China has a similar offering with "Take Our Kids to Work Day", which took place at our sites in Shanghai and Changzhou. A one-day agenda with several activities was arranged for the kids, which included visiting their parents' office, the production plant, the research and development (R&D) lab, games, and participating in a talent show. Take Our Kids to Work Day empowers families, kids and companies to learn and grow together.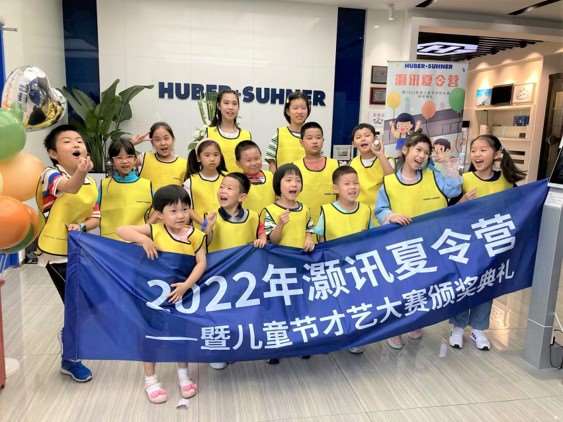 For many years, HUBER+SUHNER has also had a strong presence at recruitment fairs and universities in Switzerland, Tunisia and Poland. In addition, the company maintains close partnerships with start-ups as well as universities of applied sciences and universities such as the two renowned Swiss institutes ETH Zurich and EPF Lausanne, for general research and development collaboration and academic theses. These strong links with educational institutions and start-ups drive innovative projects, add to HUBER+SUHNER teams' work satisfaction, and help build strong relationships with potential future employees.
HUBER+SUHNER is also an attractive company for employees above the age of 50, as we value both their work and life experience. The company is part of the founding group of the association Focus 50 Plus, as it is very conscious of the demographic change and how it may result in workforce shortages. It is fundamental to keep employees healthy, motivated, and committed until they retire. Offers such as health and safety services, flexible working and retirement arrangements, and further training opportunities until the last day of work are highly valued by mature employees. These measures help them stay professionally up to date and acquire new skills while preparing for retirement. Moreover, HUBER+SUHNER aims to be an attractive employer for all generations. Therefore, we organised events such as a leadership dialogue where leaders and experts together discussed the needs and aspirations of Generations Y and Z and what they expect from employers and the work environment.
Ernst & Young Ltd performed a limited assurance engagement on selected figures marked with a for 2022.
In Switzerland, where around 1200 of our employees are based, HUBER+SUHNER offers many benefits that exceed legal requirements. These include continued salary payments in case of illness or accident and generous pension fund contributions. In addition, HUBER+SUHNER offers discounted lunches thanks to staff canteens, and special conditions for cultural activities. Employees with young children can choose certain nearby day-care centers, which are supported by the HUBER+SUHNER Foundation.
Employee turnover
Again, we registered significantly different turnover rates across our regions due to cultural aspects and the given local framework. Therefore, we designed local target ranges for a stable yet agile workforce. The defined target ranges for countries like Germany or Switzerland are between 8 % and 12 %, whereas China can range between 35 % and 45 %. In total 1160 positions were filled in 2022, 946 of them with new hires. In countries where the value is above the target range, the situation is analysed and subsequent measures to improve the retention are being defined.
Employee turnover rate by country*
| | | | | |
| --- | --- | --- | --- | --- |
| Country |   | 2022 |   | Target range |
| China |   | 27.8 % |   | 35–45 % |
| Germany |   | 13.7 % |   | 8– 12 % |
| India |   | 8.2 % |   | 10–20 % |
| Malaysia |   | 7.3 % |   | 10–20 % |
| Poland |   | 20.8 % |   | 10–20 % |
| Switzerland |   | 8.3 % |   | 8– 12 % |
| Tunisia |   | 51.9 % |   | 20–30 % |
| UK |   | 19.8 % |   | 10–20 % |
| USA |   | 18.4 % |   | 20–30 % |
Training and continuous education
HUBER+SUHNER invests in individual training opportunities for its employees to ensure professional development. In 2022, our training time for employees summed up 73 257 hours (PY 65 216). This equals 15.6 (PY 14.2) hours of training per employee across all functions. This brings us close to our target figure of 16 hours per employee which we defined as a target for 2023. The training costs (external cost plus cost of hours not worked due to training) rose from CHF 1.7 million to CHF 2.7 million and the average training cost per employee rose from CHF 380 in 2021 to CHF 597 in 2022.
In an environment where change has become a constant, leaders must ensure that everyone is enabled to contribute to overcome challenges and look for opportunities together. The HUBER+SUHNER leadership principles are a common guideline for all our employees and place a high priority on psychological safety and working in diverse teams. Learning from mistakes together and focusing on constructive feedback enables all employees to perform at their best.
In Tczew, Poland, Human Resources designed the "Academy of the Successful Leader", a programme to further develop and support leaders. The roles of manager, supervisor and project lead require constant development and keeping pace with trends. HUBER+SUHNER Poland decided to run the academy in order to support leaders in times of volatility, uncertainty, complexity, and ambiguity (VUCA) and to implement the leadership principles that were introduced in 2021. HUBER+SUHNER also participates in the Advance mentoring programme that connects women from different companies in mentor and mentee roles. The company nominates and connects mentors and mentees to help strengthen the position of women in business. Overall, feedback on the programme has been very positive, prompting HUBER+SUHNER to expand it for the coming years.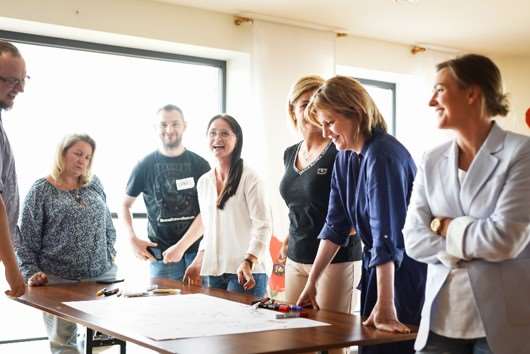 The human resources team at HUBER+SUHNER Tunisia was awarded for best training policy, specifically for their approach of introducing and continuously training newly hired and existing employees in 2022. The award ceremony was held by the ARFORGHE organisation and the Konrad Adenauer-Stiftung. Our Managing Director for HUBER+SUHNER Tunisia received the award onstage from the Tunisian Minister of Employment.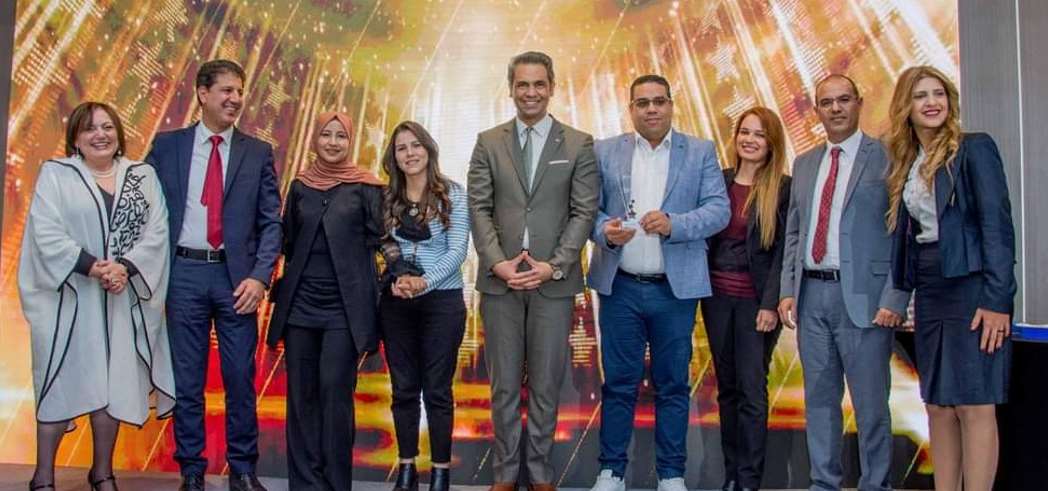 In China, 366 of our colleagues participated in the sixth Skills Star Competition, demonstrating the national culture of craftsmanship. The programme was launched in 2017 to improve competitiveness, to find out about the professional skills and talents of our factory workers, and to spark interest in further skills development. Out of all participating colleagues, 302 passed the theoretical exam to compete in the practical part. Finally, 75 employees won the 2022 Skills Star Competition title, and four colleagues were awarded multiple times for excelling in various skills.
Ernst & Young Ltd performed a limited assurance engagement on selected figures marked with a for 2022.
Gender distribution
Year

 

Total workforce

 

Managerial* positions

 

Executive Group Management

 

Board of Directors

 

 

Female [%]

 

Male [%]

 

Female [%]

 

Male [%]

 

Female [%]

 

Male [%]

 

Female [%]

 

Male [%]

2020

 

44.7

 

55.3

 

21.7

 

78.3

 

12.5

 

87.5

 

16.7

 

83.3

2021

 

48.0

 

52.0

 

26.4**

 

73.6**

 

16.7

 

83.3

 

16.7

 

83.3

2022

 

45.1

 

54.9

 

26.1

 

73.9

 

16.7

 

83.3

 

16.7

 

83.3
HUBER+SUHNER is convinced that diversity is a key success factor and that different perspectives are an enriching and creative source. This helps to develop innovative products and better solutions for customers. As an attractive employer, HUBER+SUHNER promotes diversity, consistently advocates equal opportunities, and offers attractive and flexible workplaces for different work and life models. The figures on gender distribution correspond to GRI disclosure 405‑1.
Also in 2022, HUBER+SUHNER was a proud supporter of St. Gallen Diversity & Inclusion week. We recognise the importance of an inclusive workplace and therefore support students with impairments at Pudong Special Education School in Shanghai, China. Each year, HUBER+SUHNER employees are invited to celebrate Children's Day, donating food and drinks for the occasion. Together with employees, HUBER+SUHNER established the Schooling Donation Project in 2017 through which funds from the company, as well as employees support, flow to various organisations that provide further education for less privileged youth.
At the end of 2022, the company had close to 4500 employees globally. Out of the total workforce, 45.1 % were women. The share of women in managerial roles slightly decreased to 26.1 % in 2022 (down 0.3 percentage points y-o-y). Our goal is for women to hold over 30 % of managerial positions by 2030. HUBER+SUHNER strives to promote women in general and particularly into management positions. We committed to raising quotas for upcoming years and submitting data for gender reports. For many years, HUBER+SUHNER has actively promoted equal pay for women and men at its Swiss sites with Landolt & Mächler Consultants. The company continues to be reviewed on a regular basis.