Customer stories - Transportation
Keeping 2022 Beijing Olympic and Paralympic Winter Games passengers mobile and connected
CRRC deployed connectivity solutions enabling fast, reliable 5G connections on the move.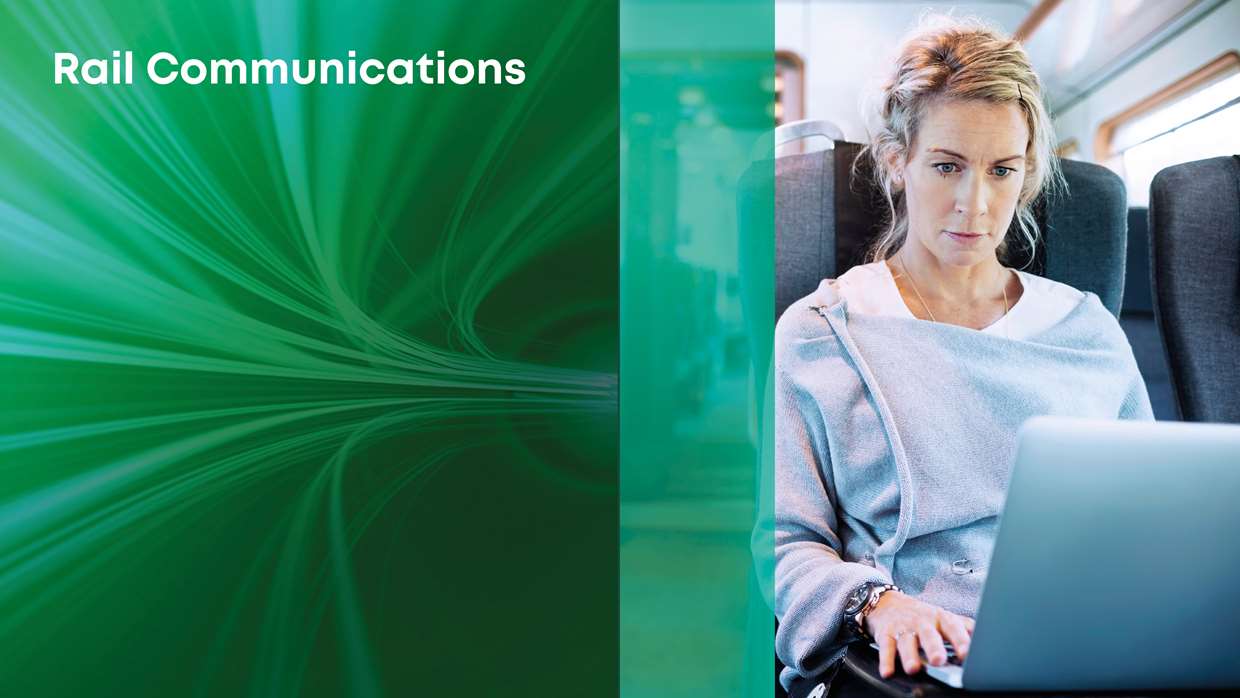 Connecting passengers thanks to the first 5G high-speed train during Beijing 2022
The 2022 Beijing Olympic and Paralympic Games, with a total of 187 events and sites approximately 180 km apart, presented a formidable logistical challenge for event organisers: They needed to quickly transport athletes, officials and media representatives between Beijing and Zhangjiakou. Chinese rolling stock manufacturer CRRC provided the answer: the 350 km/h Fuxing EMU high-speed bullet train, with an onboard 5G live broadcasting studio. The solution allowed passengers to stream content, file stories and even broadcast live while rolling to their next destinations.
Partnering with a proven rail communications expert
Developing the high-speed conveyance was not without its challenges. The train was designed to resist temperatures as low as −40 °C, and all components had to be able to operate under such harsh conditions. At the same time, because the train was designed to operate autonomously, it required highly precise control commands and signalling to ensure safe operations, including stopping within 0.1 meter of the stop line. Additionally, the train had to provide passengers with seamless, high-speed internet connectivity. HUBER+SUHNER was a natural choice. No stranger to rail communications solutions, we were chosen to also supply the optical fiber backbone for high-speed TGV M trains at the 2024 Summer Olympic Games in Paris.
Empowering an impressive Wi-Fi experience and consistent connections
CRRC built a 5G Wi-Fi network data highway with high bandwidth and minimal delay. The aim was to support the media from all over the world to report on the Winter Olympic Games whilst travelling from one sports venue to the next. The connectivity solutions HUBER+SUHNER deployed for CRRC gave passengers a first-class experience. Our high-quality, reliable and compact RADOX® cables and cable systems were chosen by CRRC and its key suppliers for the critical traction and braking systems. Data transmission solutions included RAILCAT CAT5e, RAILCAT7 and DATABUS cables installed along the entire train. Our innovative SENCITY® Rail MULTI 7-port 5G antenna, including radio frequency cables, allowed the trains to meet customers' 5G demands and supports Beidou positioning. Delivered by CRRC successfully and on time, the Fuxing EMU became the world's first high-speed train with an onboard 5G live studio. Moreover, it shortened the travel time from Qinghe station to Yanqing, Taizicheng and Chongli stations to 26, 50, and 65 minutes respectively. Connectivity remains fast, stable and reliable, providing passengers with an impressive Wi-Fi experience and ensuring consistent connections.
"As a global professional railway solutions provider, HUBER+SUHNER has been serving customers in China for decades. We were proud and were excited to support the efforts of the CRRC again to develop this innovative high-speed train, build up the onboard 5G live-time broadcasting studio and contribute to the success of the 2022 Beijing Winter Olympic and Paralympic Games. By utilising innovative HUBER+SUHNER solutions, our customers successfully drive society towards digitalisation and a carbon-neutral future."

Gump Zhang, VP Sales Railway North Asia & SEA, HUBER+SUHNER (China)