Customer stories - Communication
Unleashing the full power of 5G technology around the world
As the global digital transformation picks up steam, Samsung Networks leads the way with secure, reliable mobile network solutions.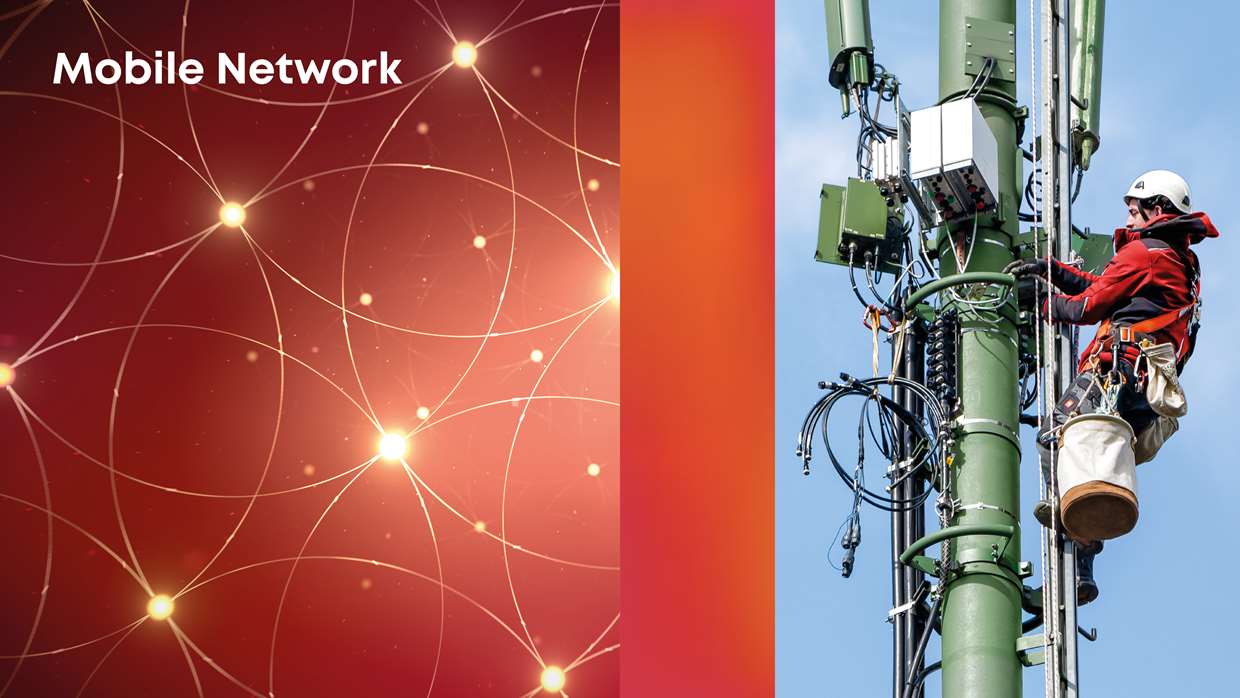 Committed to driving innovation in mobile communications
A global digital transformation is well underway and the Networks Business at Samsung Electronics Co., Ltd. is accelerating its commitment to driving innovation in mobile communications, setting its sights on next-generation technologies such as 5G and beyond. In pursuit of that vision, the company continues to expand its collaboration with mobile network operators around the globe. Even during the Covid-19 pandemic, Samsung Networks has continued to lead the way to the future, delivering the most reliable, secure advanced 4G and 5G network solutions.
Uninterrupted support thanks to a well-established supply chain
With mobile network traffic continuing to grow, due in part to data traffic growth driven by video and cloud based applications, Covid-19 supply chain disruptions presented a formidable challenge across the world. During a long-standing relationship with Samsung Networks, we have demonstrated the quality of our solutions as well as the high competence of our technical team. During the pandemic, we proved the strength of our supply chain as well, by sourcing essential mobile network components of highest quality from our manufacturing sites in India, Mexico, and China for streamlined delivery to Samsung Networks worldwide.
"HUBER+SUHNER has been developing innovative mobile network solutions for Samsung on a global level for many years supporting our business worldwide with cell site components and sub-systems.Their oustanding global support structure including supply chain, tech support and logistics have contributed to our business in many ways. We hope to continue expanding our collaboration with HUBER+SUHNER."

Hoyoung Jang, EVP & Head of Procurement, Networks Business, Samsung Electronics Co., Ltd.
Pushing the boundaries of technology with a proven partner
Our partnership with Samsung Networks is evidence of our customer-centric approach: supplying reliable, future ready solutions that ensure performance, density and scalability – today and beyond. Moreover, the success of this partnership is underpinned by our operational excellence, including our global footprint, empowered local teams, central superordinated supply chain management, and global reach of strategic sourcing. Our high-standard support is confirmed by Samsung's own supplier assessment, in which we earned a grade A rating for quality, responsiveness, delivery, cost, as well as environment and safety. With the HUBER+SUHNER team at its side, Samsung Networks continues to push the boundaries of technology and provide its mobile network partners with the highest quality solutions, many containing our hybrid and discrete jumper cable assemblies, radio frequency connectors, and cell site materials such as screws, cable ties, and clamps.
"Samsung is an innovation leader in 5G radio access networks (RAN), leveraging 5G deployment expertise from first-to-deploy experiences to winning in the market. In support of this, HUBER+SUHNER is always ready to invest itself in Samsung globally and committed to nurturing this close partnership by contributing to joint business success."

Daniel Kim, Samsung Global Key Account Manager, Asia Region, HUBER+SUHNER